In 2022, the CFCAPAC worked diligently to bring our industry's voice to Sacramento. Our PAC raised $61,520.50 in 2022, which allowed us to elevate 23 candidates who could bring balance to the State.
Thank you to every CFCAPAC contributor – your generosity allowed CFCA to be a stronger advocate for the fuels and convenience industry in California.
In 2023, the PAC contribution limit in California is increasing to $9,100 per company/individual per calendar year. CFCAPAC will also be implementing a new contributor tier system with associated benefits to better recognize our PAC contributors.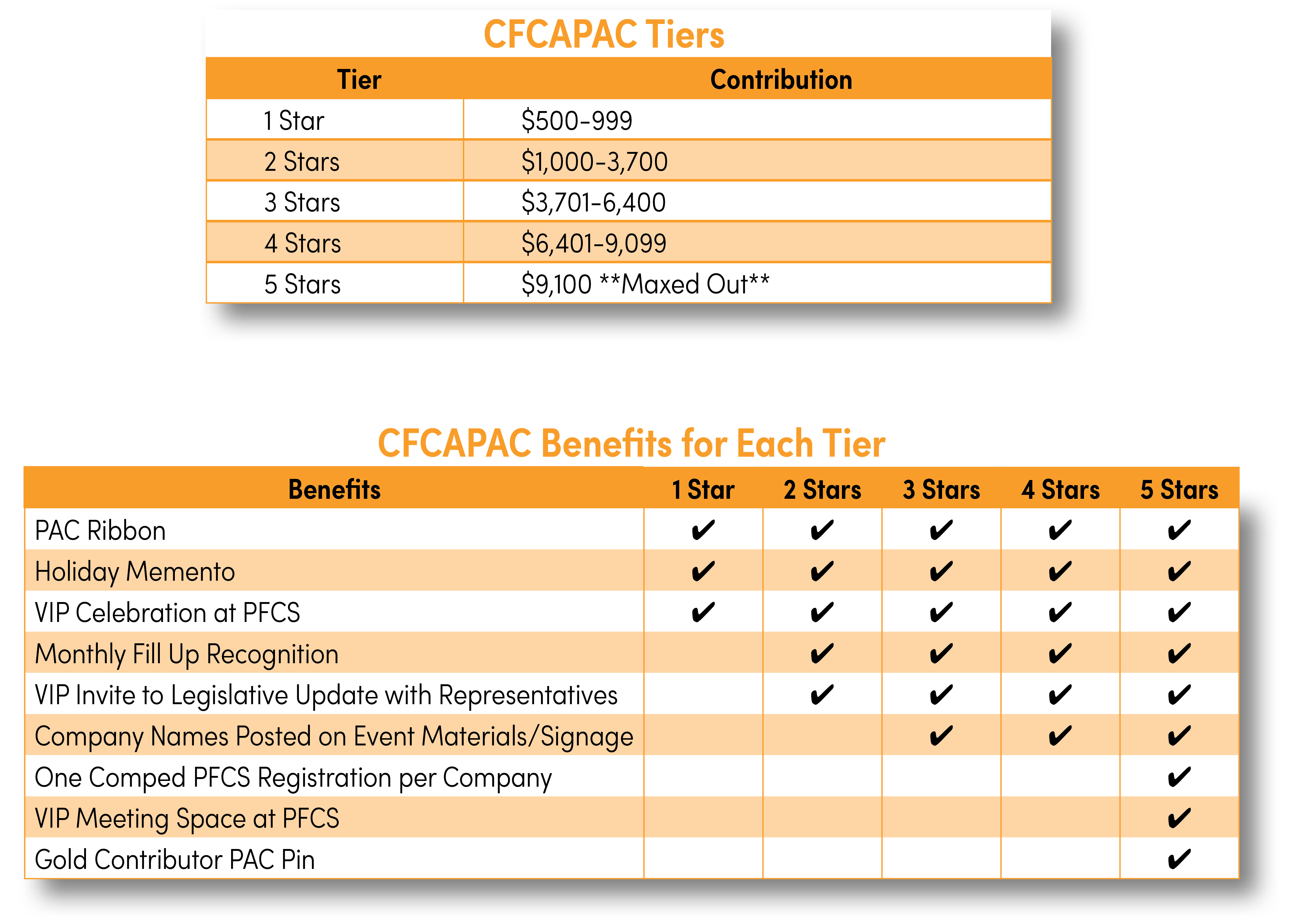 CFCAPAC - the California Fuels & Convenience Alliance Political Action Committee - is the fundraising organization for contributions to political candidates. It is a fully registered Political Action Committee under California campaign contribution laws and regulations.
The goal of CFCAPAC is to help elect political representatives who support policies favorable to your industry. CFCAPAC enables CFCA representatives to meet and support candidates for state elective office, ensuring that present and future lawmakers know who we are and what we contribute to the California economy. All contributions to CFCAPAC are strictly voluntary and not deductible as charitable contributions for federal or state income tax purposes. State law requires PACs to collect and publicly report specific information regarding individuals whose contributions total $100 or more in a calendar year. You may make contributions to CFCAPAC up to a combined total of $9,100 starting January 1, 2023.